A Texas couple was arrested after police officers found fentanyl and other narcotics in their home – which were all visible to their young children.
Kyle residents Reid Folk, 37, and Meaghan Callahan, 39, were each charged with six counts of possession of a controlled substance. They were also charged with one count of marijuana possession. 
Kyle Police Department officers were dispatched to their residence after Callahan had overdosed on drugs and became unconscious and unresponsive. While she was being administered Narcan, Folk allegedly acted aggressively towards officers.
"While Kyle Police officers were attending to the female, the male on scene began displaying aggressive behavior towards the officers and had to be detained," police said in a statement.
CALIFORNIA 15-YEAR-OLD ARRESTED FOR ALLEGEDLY SELLING XANAX, PSILOCYBIN MUSHROOMS, MARIJUANA ON SOCIAL MEDIA
Officers then noticed narcotics "in plain view" throughout the home, which were all visible to their young children.
"The couple's two small children, both under the age of 5, were in the residence during this time, being cared for by a roommate," Kyle Police Department's press release read.
Narcotics detectives used a search warrant to examine the home and found 14 fentanyl pills, cocaine, MDMA and psilocybin mushrooms. Marijuana, THC cartridges and alprazolam were also found.
TEXAS SEIZED ENOUGH FENTANYL TO KILL 200 MILLION PEOPLE THIS YEAR ALONE, OFFICIALS SAY
The couple was subsequently arrested and booked into Hays County Jail. Child Protective Services was notified of the situation and a family member temporarily took the couple's children.
"I am proud of the work of our police officers and investigators as they work diligently to remove these dangerous drugs from our community," Kyle Police Chief Jeff Barnett said in a statement. "I am also proud of the quick actions of the officers to save the life of a community member experiencing a life-threatening emergency." 
Folk and Callahan have since been released from Hays County Jail on $115,000 bonds.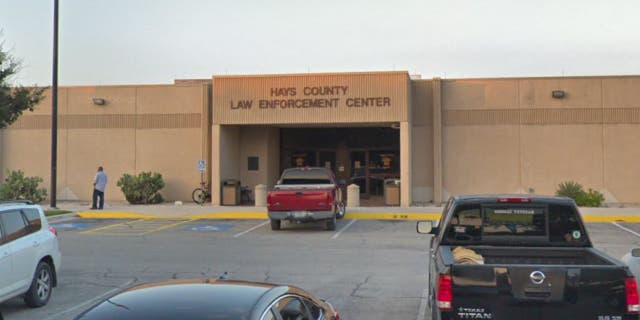 Kyle Police Department is actively investigating the case. No other details are known at this time.
Read the full article here