A teenage boy was shot and killed in Philadelphia on Thursday, and two other teens and a 7-year-old child were wounded in a quadruple shooting. 
The shooting occurred just before 6 p.m. in the 5900 block of North 21st Street, FOX Philadelphia reported.  
TWO PHILADELPHIA INMATES ESCAPE PRISON WITHOUT NOTICE FOR NEARLY 19 HOURS; ONE CONSIDERED 'DANGEROUS'
The 17-year-old was shot once in the head and taken to the Einstein Medical Center, where he died. 
Two other teens, ages 15 and 16, had gunshot wounds. The 15-year-old was shot in the head and back and the other teen was shot in the shoulder. 
The 16-year-old is listed as stable and the 15-year-old is in critical condition. The youngest victim, the 7-year-old boy, was shot in the leg.
A motive for the shootings has not been disclosed. An investigation is ongoing. 
Police Commissioner Danielle Outlaw took to Twitter and asked the public to submit any tips. 
"Our kids are dying — we all need to do better. We're working hard, but your tips help," she wrote.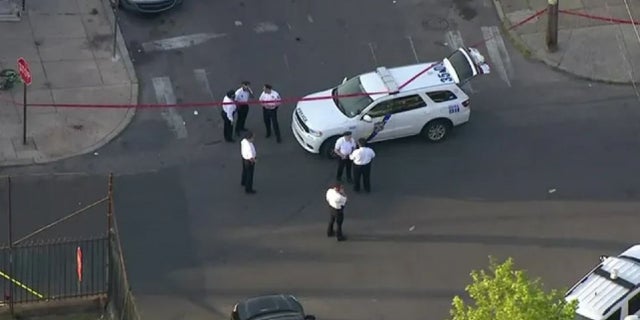 Fox News Digital has reached out to the Philadelphia Police Department.
Read the full article here