Some Border Patrol sectors could begin releasing migrants who have undergone "strict national security and public safety vetting," Fox News has learned. 
This comes as hundreds of U.S. troops are arriving at the border, and as at least 10,000 more migrants have been crossing per day ahead of Title 42 expiring on Thursday. 
"As Republican and Democratic administrations alike have done in the past to protect the safety and security of Border Patrol agents and migrants in the event of severe overcrowding conditions, U.S. Border Patrol sectors may consider releasing certain migrants who have undergone strict national security and public safety vetting to continue their immigration processes," a Department of Homeland Security spokesperson told Fox News Wednesday. 
"This may include processing migrants for parole to reduce the amount of time they spend in custody," the spokesperson continued. "Each parolee will be considered on an individualized case-by-case basis, and individuals who are released will be required to check in with Immigration and Customs Enforcement and undergo removal proceedings in immigration court. Individuals may be placed into an 'Alternatives to Detention' program to ensure compliance, if deemed appropriate. The targeted use of parole will allow Border Patrol to focus its resources most effectively to quickly process and remove individuals who do not have a legal basis to remain in the country." 
BORDER PATROL APPREHENDS OVER 10,000 MIGRANTS A DAY AHEAD OF TITLE 42'S END, HIGHEST EVER RECORD
The Department of Defense approved Homeland Security's request to send 1,500 active duty military service members to the border ahead of Title 42 ending, but those troops will mainly be used to help monitor and watch the border, or do data entry and support, and are "not there in any way to be interacting with migrants," Pentagon press secretary Brig. Gen. Pat Ryder said. The goal is to free up U.S. Customs and Border Protection (CBP) personnel to engage in law enforcement activities.
President Biden predicted Tuesday that the U.S.-Mexico border would be "chaotic for a while" when pandemic-related restrictions end. 
CBP sources tell Fox News that Border Patrol agents apprehended over 10,000 migrants a day on both Monday and Tuesday, marking the highest single-day totals ever recorded. There are currently 28,500 migrants in custody.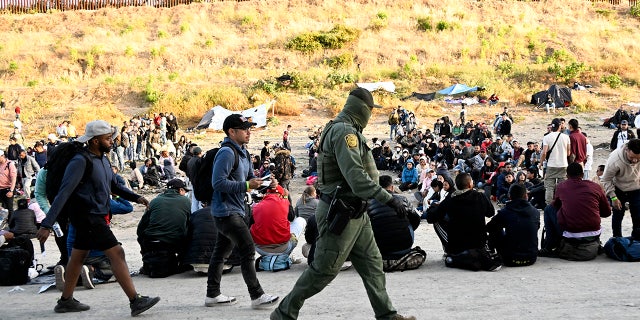 U.S. and international law give migrants the right to seek asylum. However, the U.S. has used Title 42 of a public health law to expel migrants without eligibility for asylum 2.8 million times since March 2020 on the grounds of preventing the spread of COVID-19. 
ABBOTT ACTIVATES 'TEXAS TACTICAL BORDER FORCE'; 545 MORE NATIONAL GUARDSMEN DEPLOYED BEFORE TITLE 42 EXPIRES 
The Biden administration is putting into place a set of new policies that will clamp down on illegal crossings while offering migrants a legal path to the United States if they apply online through a government app, have a sponsor, and pass background checks. The administration has said it is ready to deal with whatever happens after Title 42's use ends. 
"We believe we have a robust process to deal with what is going to occur after Title 42 lifts. Again, we're using the tools that are available to us because Congress refuses to do their job as it relates to the border," White House press secretary Karine Jean-Pierre said Tuesday.
Migrants have been surging into border areas like Brownsville and El Paso, where thousands of migrants were camped out on the streets. Officials later launched a targeted enforcement operation to handle the increase, where pamphlets were given to migrants to urge them to head to nearby processing centers.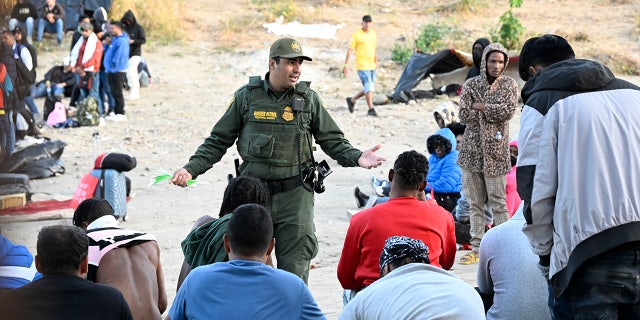 The administration has been urging migrants not to make the journey north, claiming they will be removed if they enter illegally – but so far it does not appear to be acting as a deterrent.
"To the individuals themselves, who are thinking of migrating: Do not believe the smugglers," DHS Secretary Alejandro Mayorkas said on Friday. "Because you are being deceived, and you are risking your lives and your life savings only to meet a consequence that you do not expect at our southern border."
Fox News' Adam Shaw and Bill Melugin and The Associated Press contributed to this report. 
Read the full article here